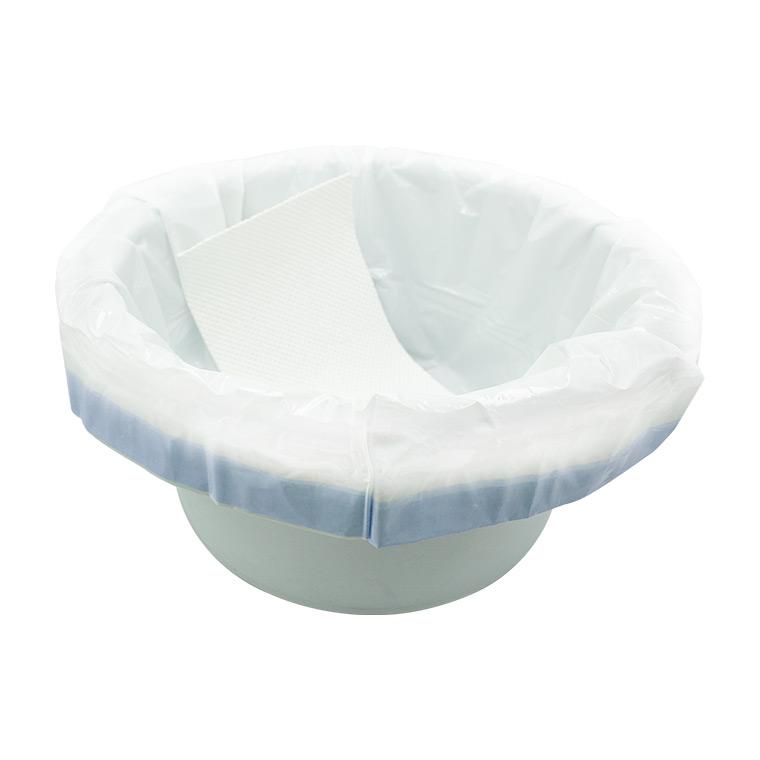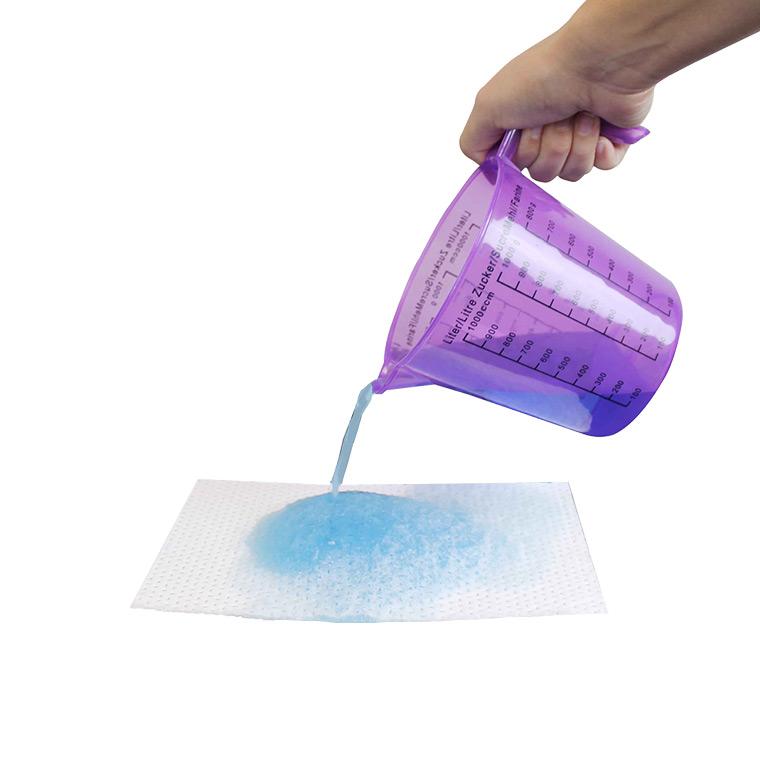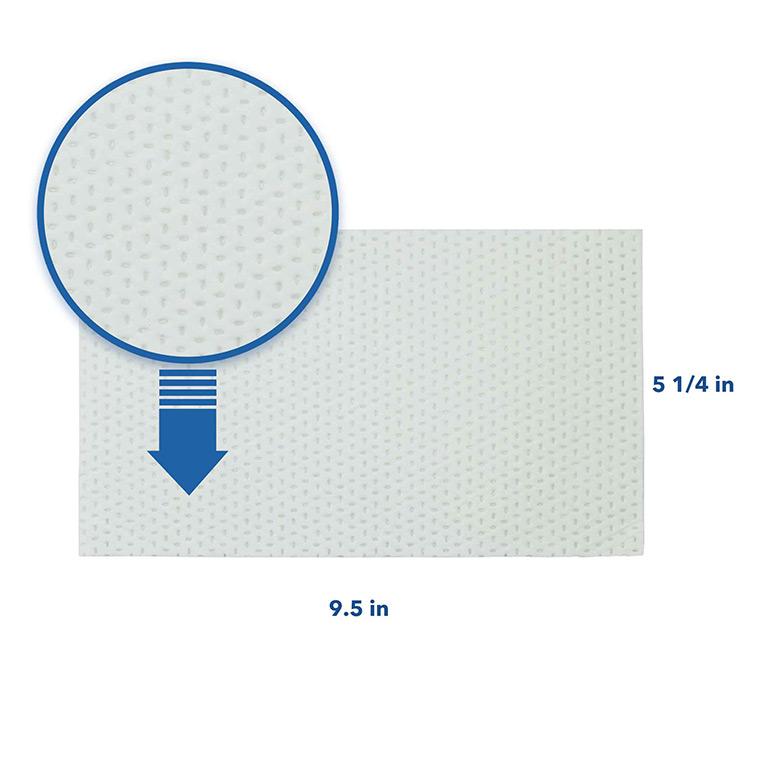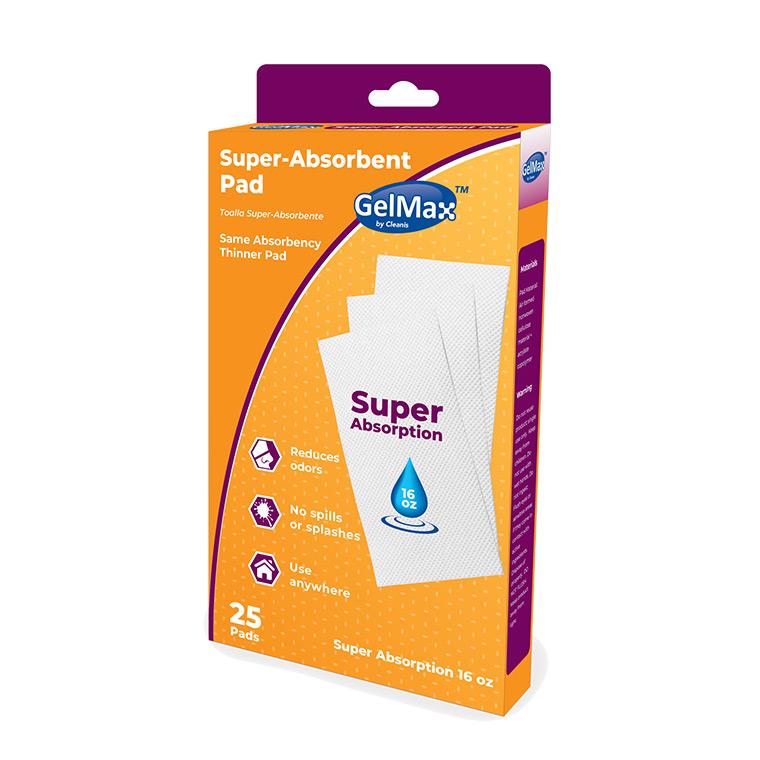 GelMax® Super-Absorbent Pad
Super-absorbent pad can be used when additional absorbency is needed
Item#: 9582104
21 boxes / case; 25 pads / box
Quickly absorbs and gels 450 fl mL to avoid splashes and spills
Use with CareBag® Liners to increase absorption
May be used in patient areas, laboratories, home care, and other  locations
---
Contact Us
Description
Use
Product specifications
Very thin, 9" long pad made of super-absorbent material absorbs 450 mL of organic and other fluids.
Can be used for extra absorbency in CareBag® Bedpan & Commode Pail Liners, Toilet Bowl & Bariatric Bedpan Liners, Urinal Bags and Emesis Bags. Can also be used in other areas of the hospital.
Item#: 9582104
Packaging: 21 boxes / case; 25 pads / box
Pad Size : Approximately 9"L x 5'' W 
Disposal: Dispose of in regular trash unless infectious waste.  Follow facility guidelines for infectious waste. Do NOT flush.
Latex: No latex is used in the manufacture of this product
Regulatory information: FDA Class I Medical Device; 510(k) exempt