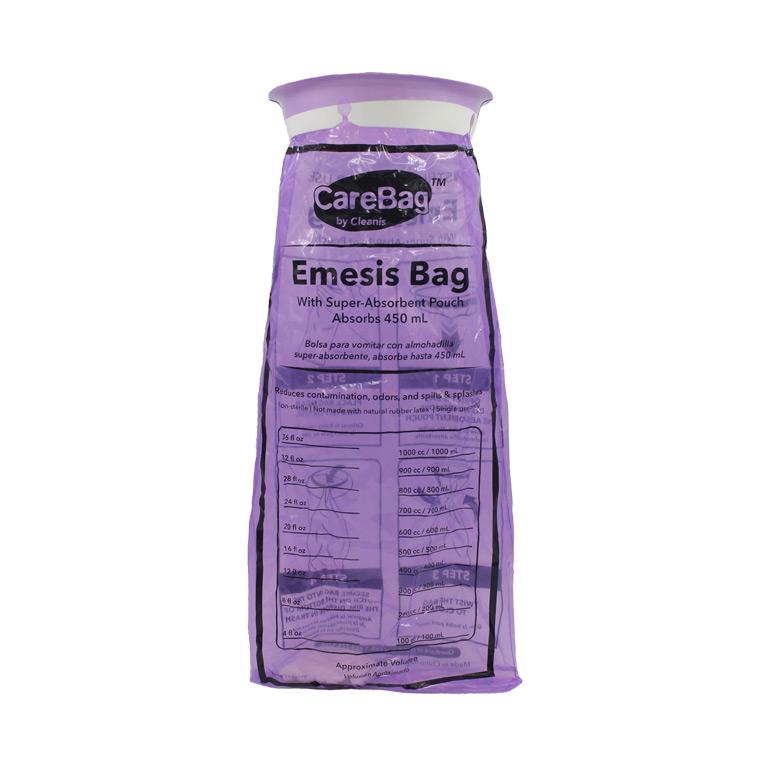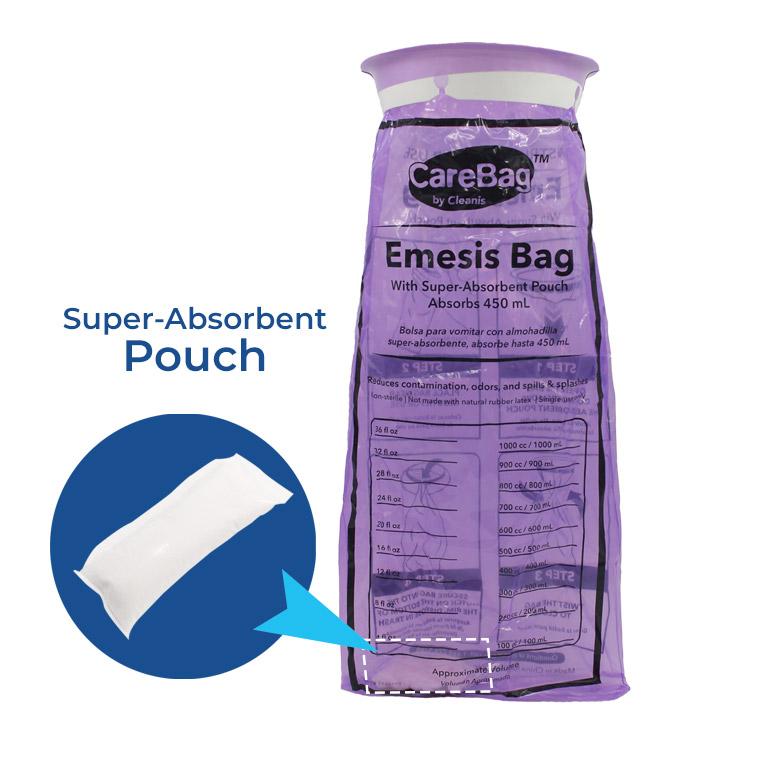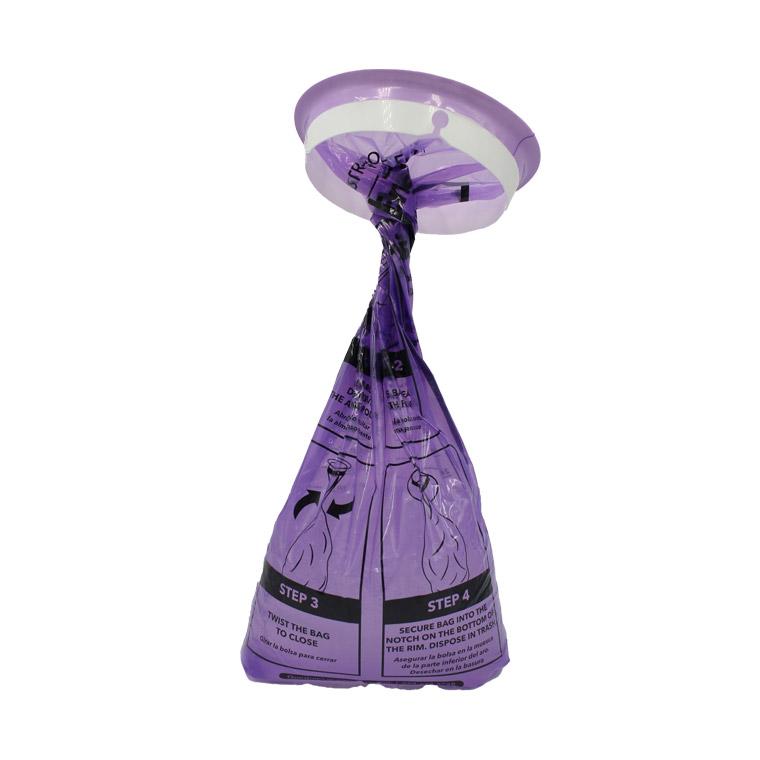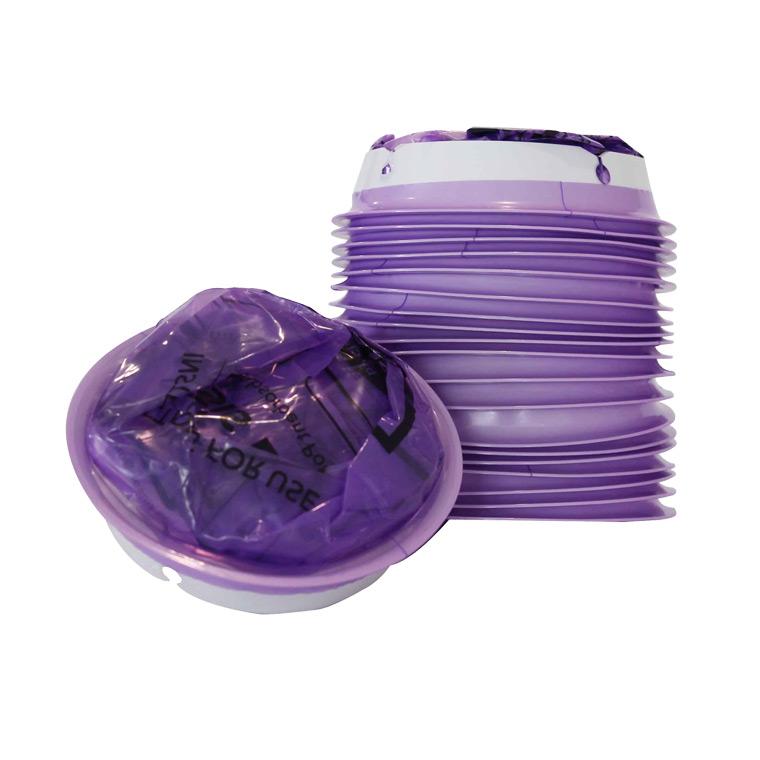 CareBag® Emesis Bag with Super-Absorbent Pouch
Collects, gels, and contains emesis and odors
Item#: 7733195
12 sleeves / case; 20 bags / sleeve
Super-absorbent pouch gels up to 500 fl mL to avoid splashes and spills
Only one hand needed to hold open for use
Easy-to-close bag contains emesis and odors
Helps reduce HAIs by minimizing contact with bodily fluids
More hygienic than emesis basins
---
Contact Us
Description
Use
Product specifications
The CareBag® Emesis Bag with Super-Absorbent Pouch is a disposable purple bag with graduations to measure the volume of emesis. At the top of the bag is a white semi-rigid comfort ring that holds open the bag. The bottom of the ring is notched allowing the closed bag to be secured (after twisting the bag closed).
Secured into the bottom of the bag is a pouch containing super-absorbent powder. The pouch is taped inside the bag to avoid patient contact. When the fluid reaches the pouch, it dissolves, and the powder quickly gels the emesis.
The bags come compacted and stored 20 per plastic sleeve. The bags easily fit into existing dispensers.
Item#: 7733195
Measurement: Printed scale on bag measures up to 1000 cc / 1000 fl mL / 36 fl oz
Packaging: 12 sleeves / case; 20 bags / sleeve
Disposal: Dispose of closed bag in regular trash unless infectious waste. Follow facility guidelines for infectious waste. Do not flush. Single use only.
Storage: Storage temperature above 41° F. Keep contents dry and away from humidity
Expiration: 3 years; see label on the sleeve for date
Latex: No latex is used in the manufacture of this product
Regulatory information: FDA Class I Medical Device; 510(k) exempt
Survey
Even though it's part of the job, healthcare professionals aren't immune to the unpleasantness of managing body fluids*.
64%
of nurses felt disgust when dealing with body fluids
68%
were negatively affected by odors
* If your trademark is registered outside of the U.S., you cannot use the ® to denote a registered trademark in the U.S. Simply put, in order to use a ® symbol in the United States, your mark must be registered with the USPTO.