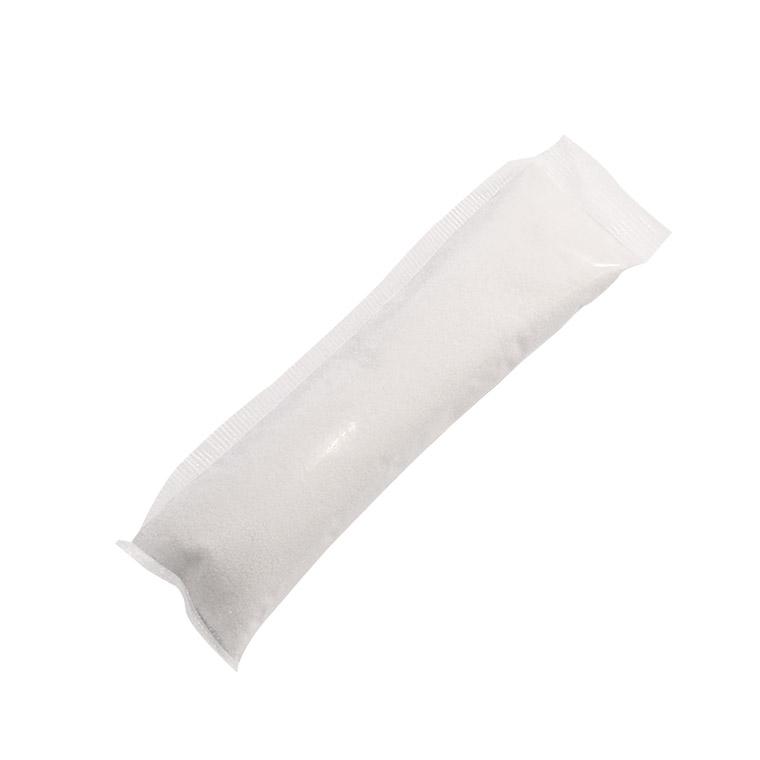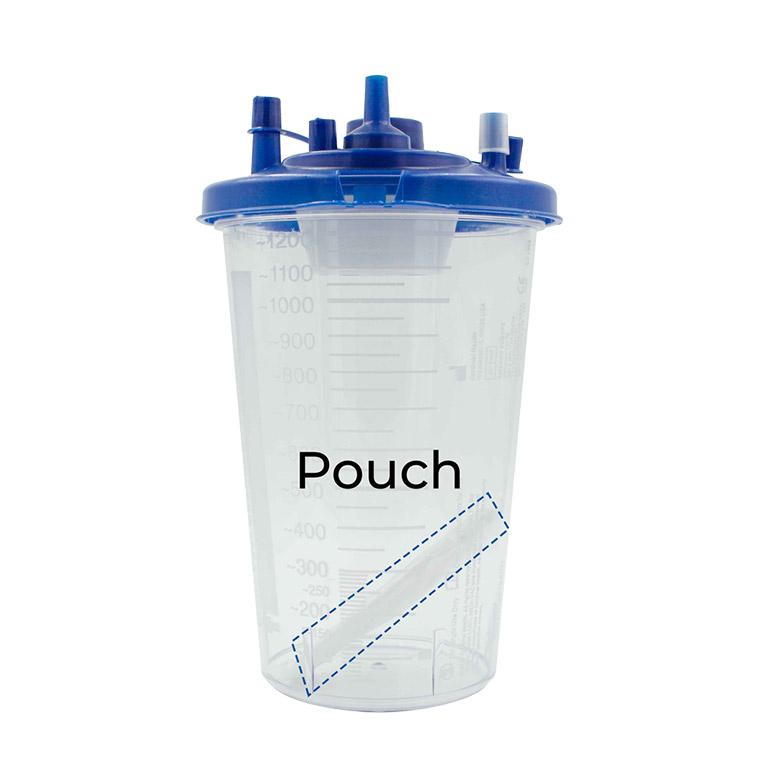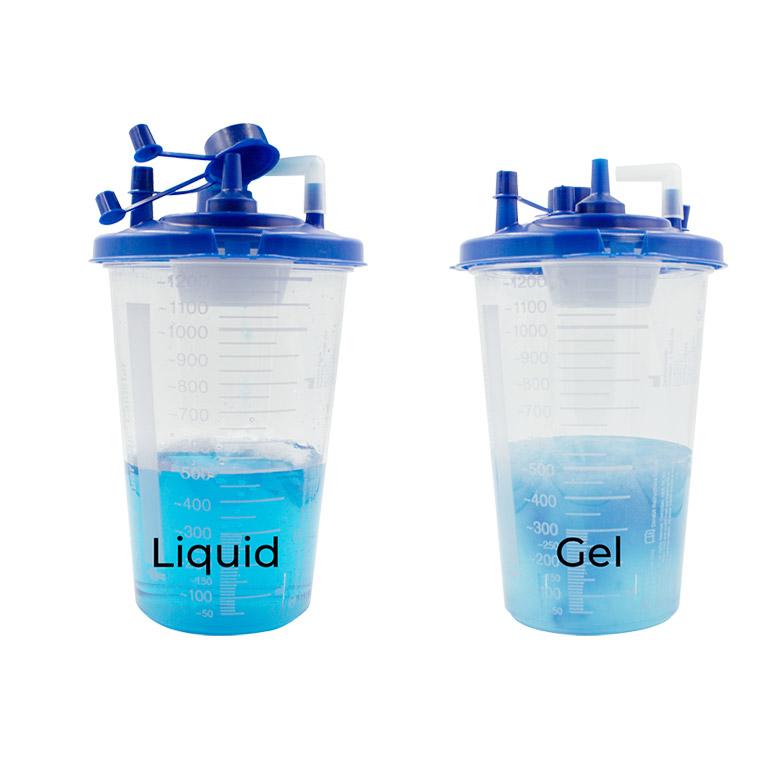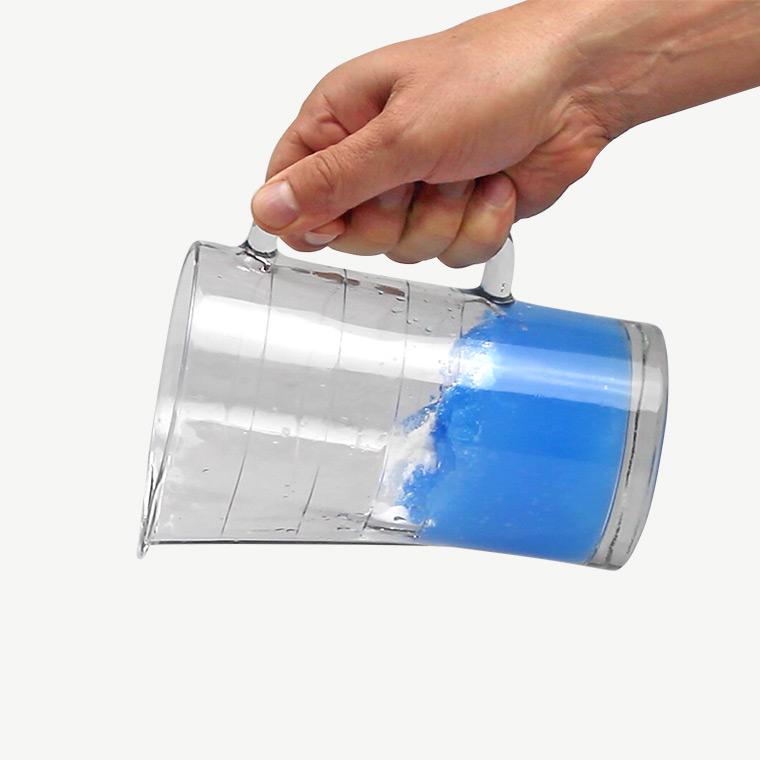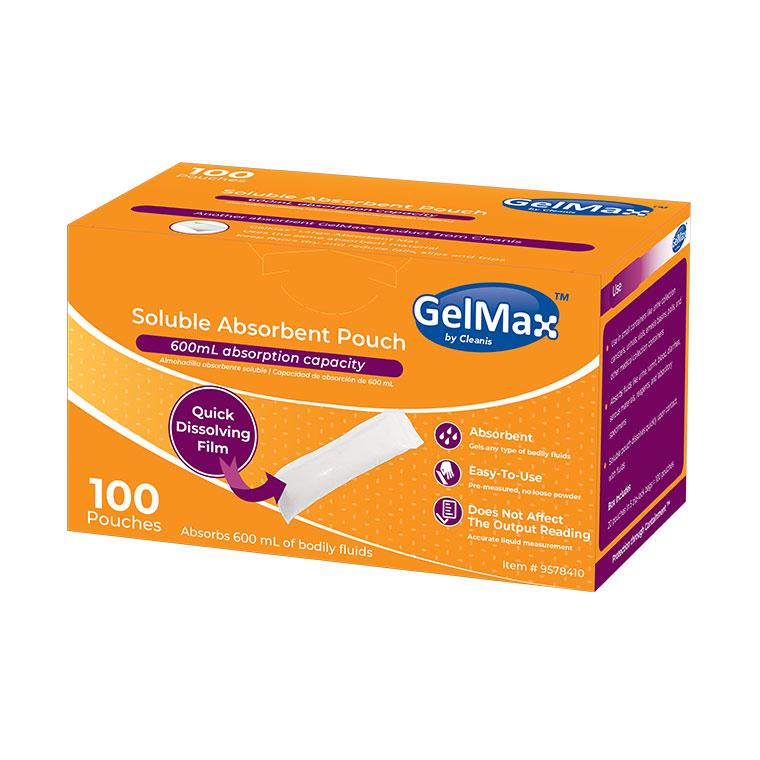 GelMax® Soluble Absorbent Pouch
Turns fluids into gel to avoid splashes, spills, and cross-contamination
Item#: 9578410
12 boxes / case; 100 pouches / box
Absorbs and gels 600 fl mL of organic liquids in ≈ 2 ½ minutes
Water-soluble pouch contains powder so there's no mess, no powder to handle
Fluid measurement is not changed (600 mL of fluid = 600 mL of gel)
Reduces odors
Quick and easy clean-up and disposal; just dump gel into the trash (unless infectious waste)
Use in small medical collection containers such as suction canisters, laboratory containers, emesis basins, urinals, and more
---
Contact Us
Description
Use
Product specifications
Approximately 4" x 1" soluble film pouch containing super-absorbent powder. No measuring, no mess, no powder to handle; simply place pouch into any small collection device. When fluids are added to the container, super-absorbent powder gels 600 fl mL in ~ 2 ½ minutes. Gelled fluid measurement = fluid measurement so no calculations are required.
Can be used in any small container. Place pouch in container prior to filling with fluid. Pouch will dissolve, allowing powder to gel the fluid. For larger containers (and/or more fluid), use 2 or more pouches in the container.
Item#: 9578410
Packaging: 12 boxes / case; 100 pouches / box
Storage and Use: Keep product tightly closed and dry, away from humidity and light. Store product above 41°F. Do not use with wet hands. Single use only.
Warnings: Do not ingest. Flush eyes and sensitive areas with water if they come in contact with active ingredients. Keep away from children. 
Disposal: Dispose of gelled fluids in regular trash unless infectious waste. Follow facility guidelines for infectious waste. Do not flush.  
Expiration: 3 years; see bottom of box for date
Latex: No latex is used in the manufacture of this product
Regulatory information: FDA Class I Medical Device; 510(k) exempt