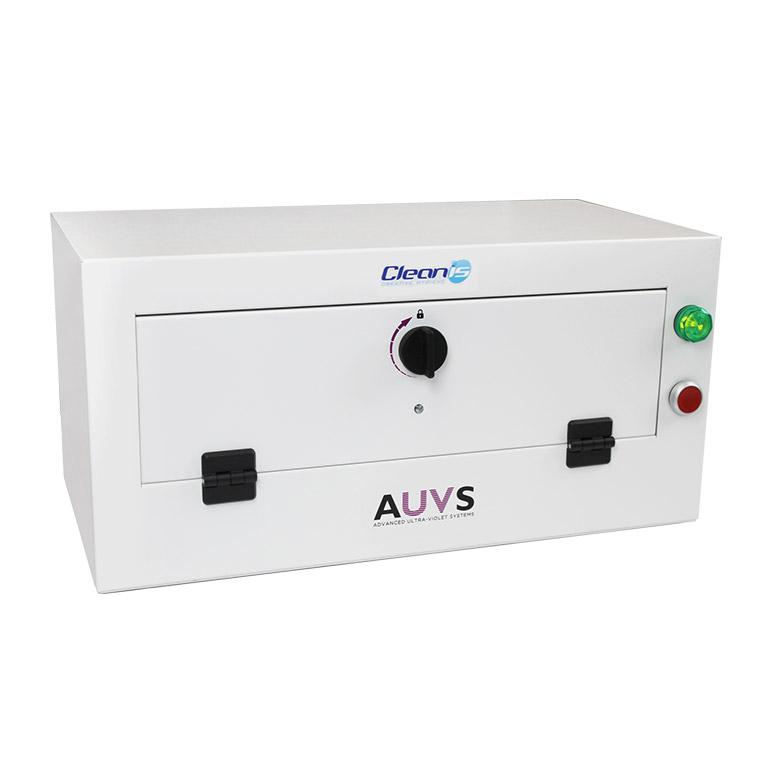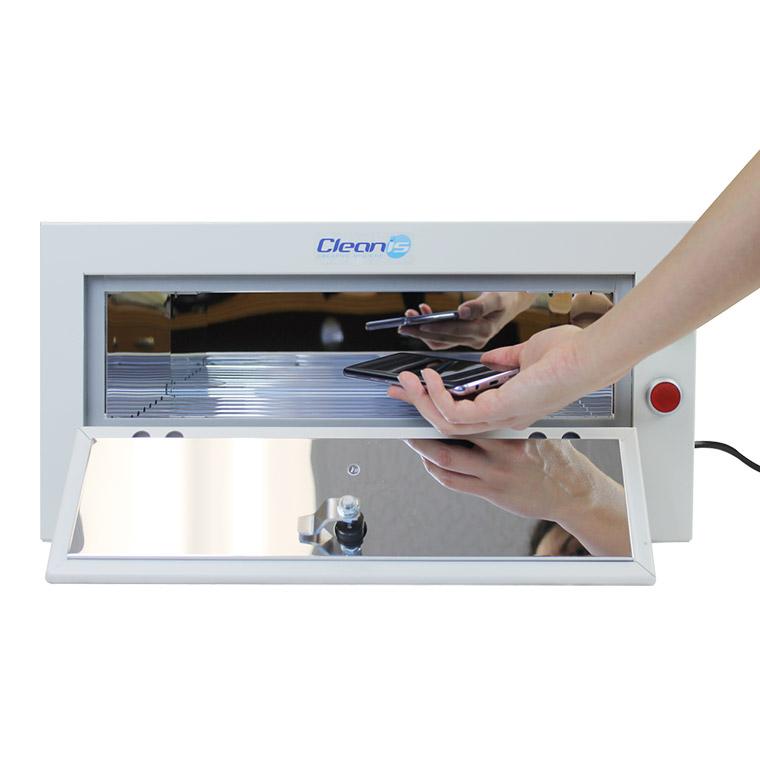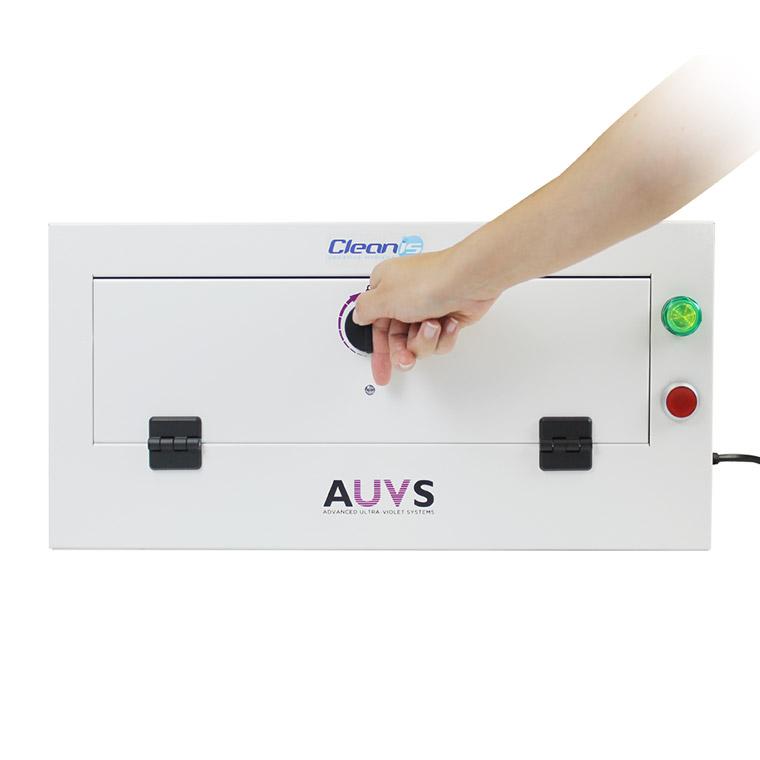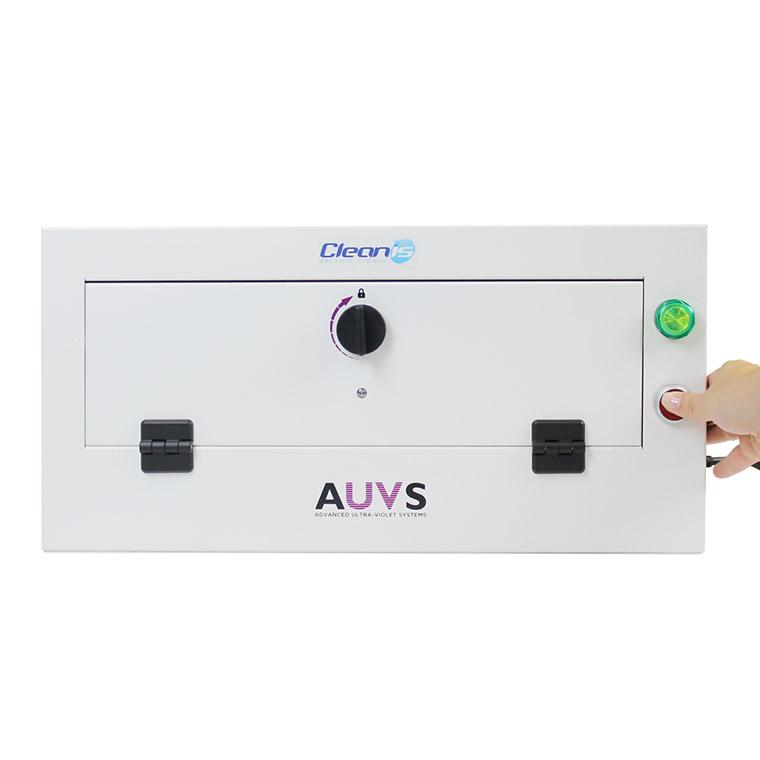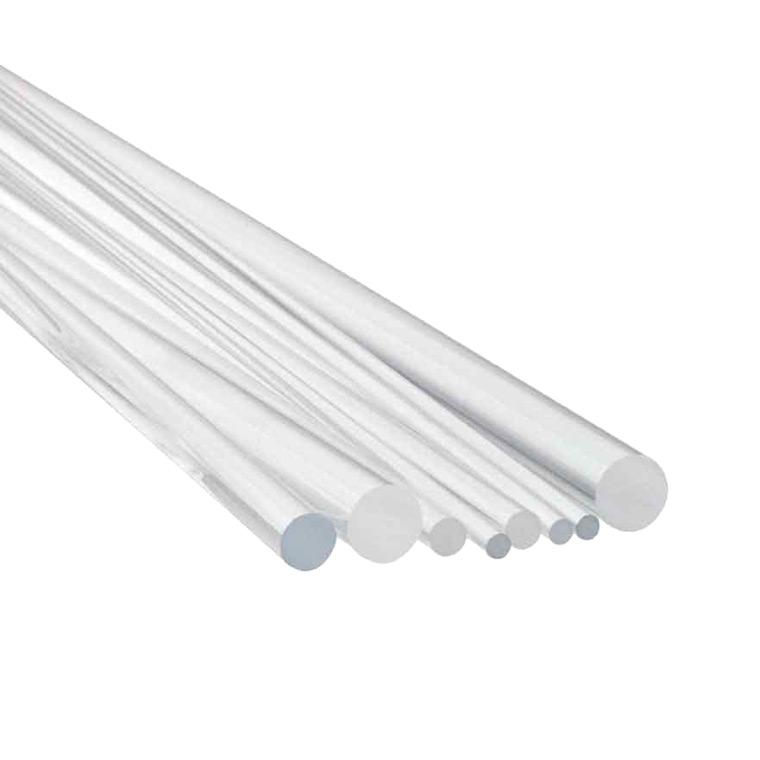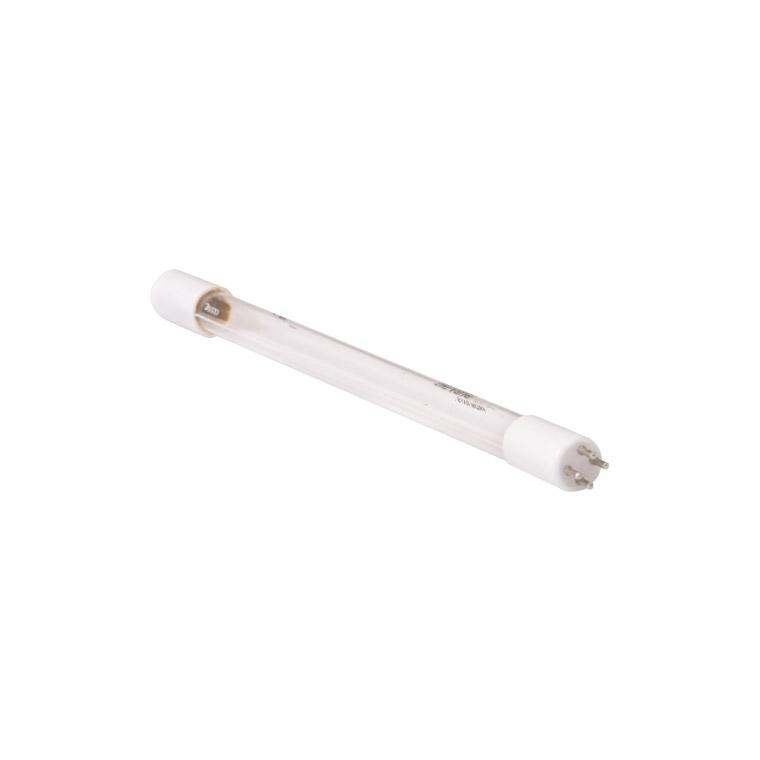 AUVS Box Advanced Ultra-violet System
Fast, effective countertop UVC disinfection for high-touch devices
Item#: KR615L
Sold Individually
Ideal for disinfecting cell phones, employee badges, remote controls, telemetry transmitters, etc
Effective – 4.5 log (99.995%) disinfection rate for C. diff spores
Quick – effective in less than one minute
Intuitive – easy to use
Safe – will not damage valuable and sensitive equipment
Durable – Made in the USA
Rated a "Best Infection Prevention Product" by Newsweek (in partnership with The Leapfrog Group) ; 2020 and 2021
AUVS Box Accessories
UV intensity labels
Reliable, cost-effective in-house method for
monitoring UVC intensity
Item#: AUVIL-110
110 labels per envelope
Quartz rod replacement part
Item#: AUVS-QR
1 rod
UVC lamp replacement part
Item#: AUVS-UVL2
Set of 2 bulbs
Warranty Extension
Silver Plan: 2 years basic coverage + 1 year extension
Gold Plan: 2 years basic coverage + 2 year
Platinum Plan: 2 years basic coverage + 5 year extension
---
Contact Us
Description
Use
Product specifications
Sturdy metal outer casing. A simple knob opens door to the interior. The red button starts the disinfection cycle. Blue light stays on throughout the cycle. For safety, the door may not be opened until the disinfection cycle is complete. "Green" lamps produce no ozone, waste, additional chemicals, or other secondary contaminants.
Clean visible dirt, moisture or liquid residue from items to be disinfected per User Manual instructions. In general, loose dirt can be cleaned with a soft duster or compressed air. Do Not scrub item or use paper towels.
Place item(s) in the unit. When disinfecting multiple items, do not stack or allow sides of inserted items to touch each other. Close the door and turn knob to lock. Press the red button to begin the disinfection cycle. When the red button and LED indicator turn off in 55 seconds, remove item(s). They are now ready for use.
Item#: KR615L
Outer Dimensions: 10"D x 20"W x 10"H 
Inner Dimensions: 8"D x 15.5"W x 3.5H
Weight: 10 lbs
Warranty:
Basic Plan: 2 years from date of purchase.  All parts and labor are covered under this period, excluding damage due to abuse by the user
Silver Plan: Basic Plan + 1-year extension on UVC bulbs only 
Gold Plan: Basic Plan + 2-year extension on UVC bulbs only 
Platinum Plan: Basic Plan + 3-year extension on UVC bulbs only
Additional details in User Manual