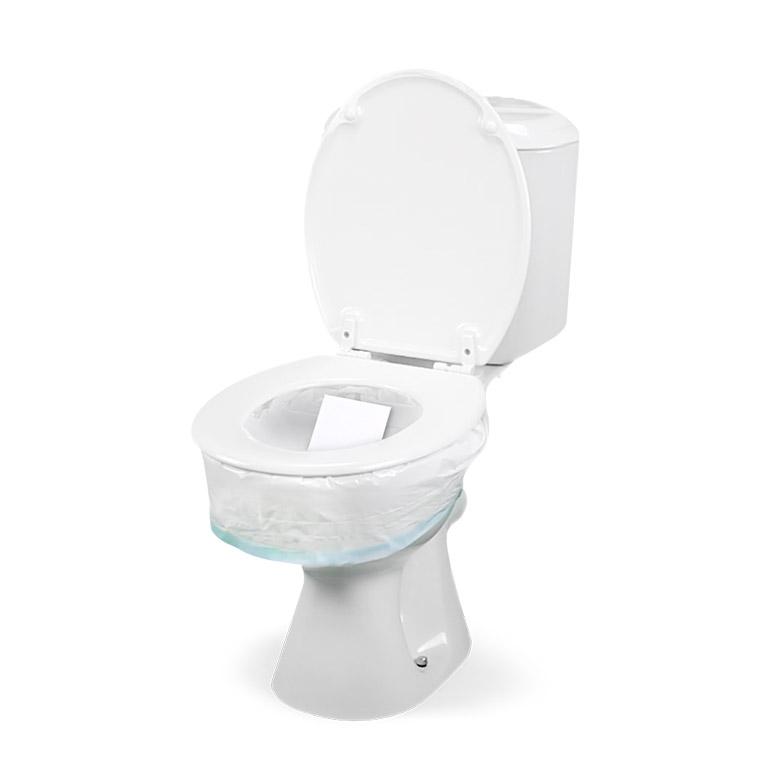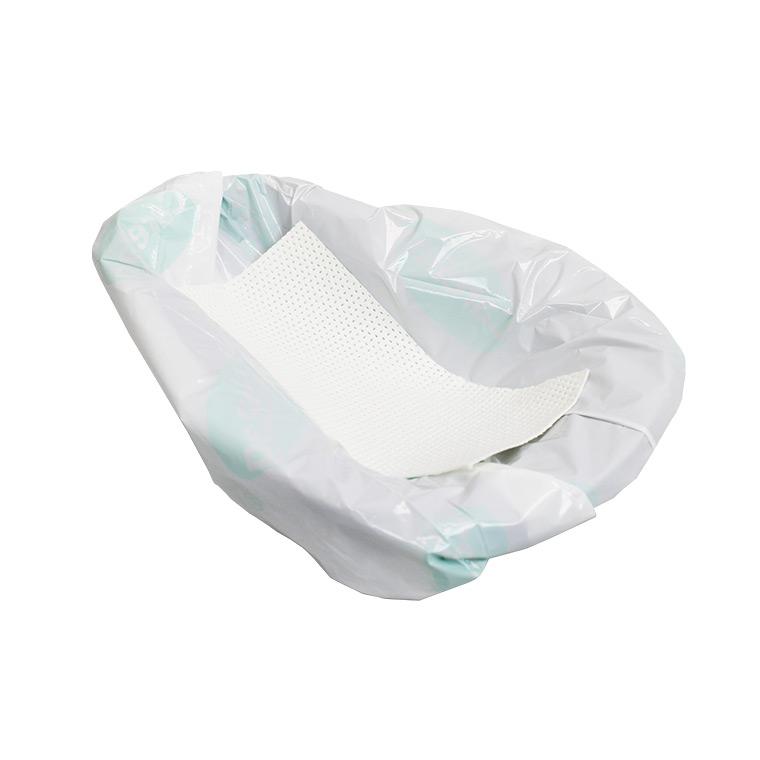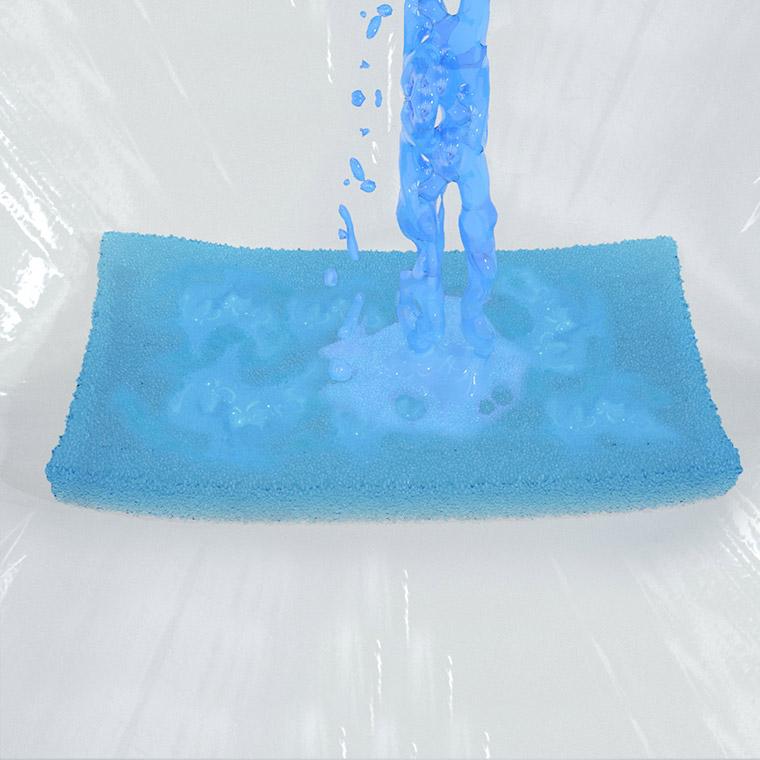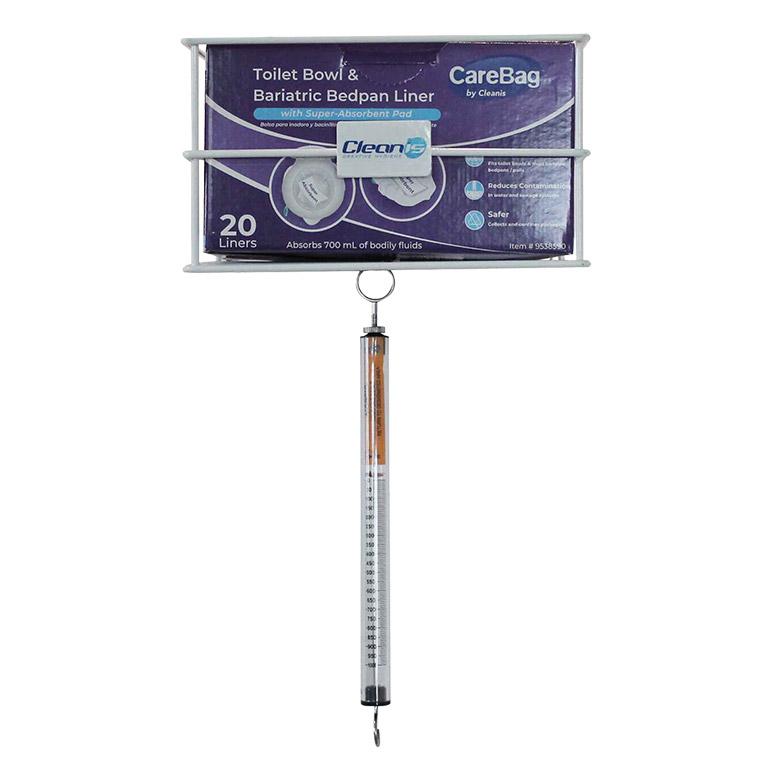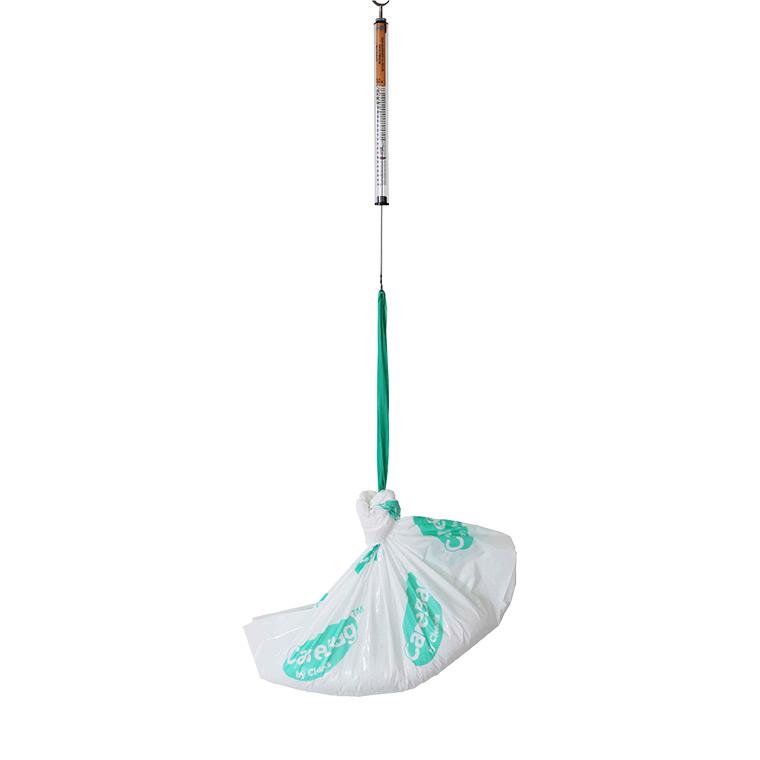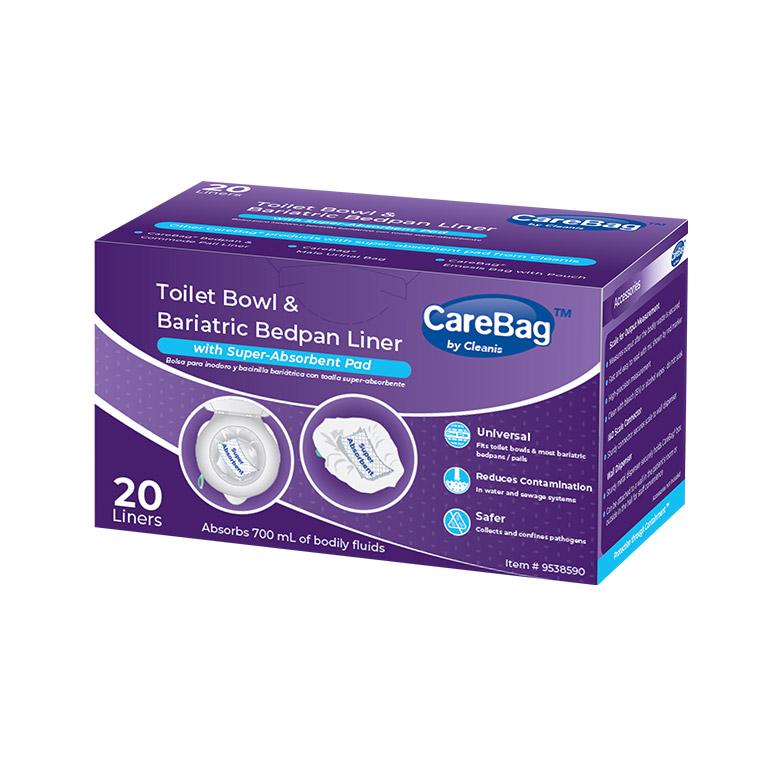 CareBag® Toilet Bowl & Bariatric Bedpan Liner with Super-Absorbent Pad
Fits bariatric bedpans as well as allows for "dry" toileting
Item#: 9538590
18 boxes / case; 20 liners / box
Emergency preparedness use, when water is unavailable for flushing
Protects plumbing and sewage systems from contaminated patient waste
Allows collection of samples for analysis
Easily fits bariatric bedpans
Super-absorbent pad gels 700 mL of bodily fluids to avoid splashes and spills
Easy I&O measurement with Cleanis scale
---
Contact Us
Description
Use
Product specifications
The single-use CareBag® Toilet Bowl & Bariatric Bedpan Liner with Super-Absorbent Pad can be placed over bariatric bedpans and toilet bowls for the safe and convenient collection, transport, and disposal of bodily fluids. The pad quickly absorbs and gels 700 mL of bodily fluids to avoid splashes and spills. Easy-to-pull ties allow for secure closure which also helps minimize odors.
Fits all standard toilets and bariatric bedpans.
Item#: 9538590
Packaging: 18 boxes / case; 20 liners / box
Disposal: Dispose of closed liner in regular trash unless infectious waste. Follow facility guidelines for infectious waste. Do not flush. Single use only.
Expiration: 5 years; see bottom of the box for date
Latex: No latex is used in the manufacture of this product
Regulatory information: FDA Class I Medical Device; 510(k) exempt