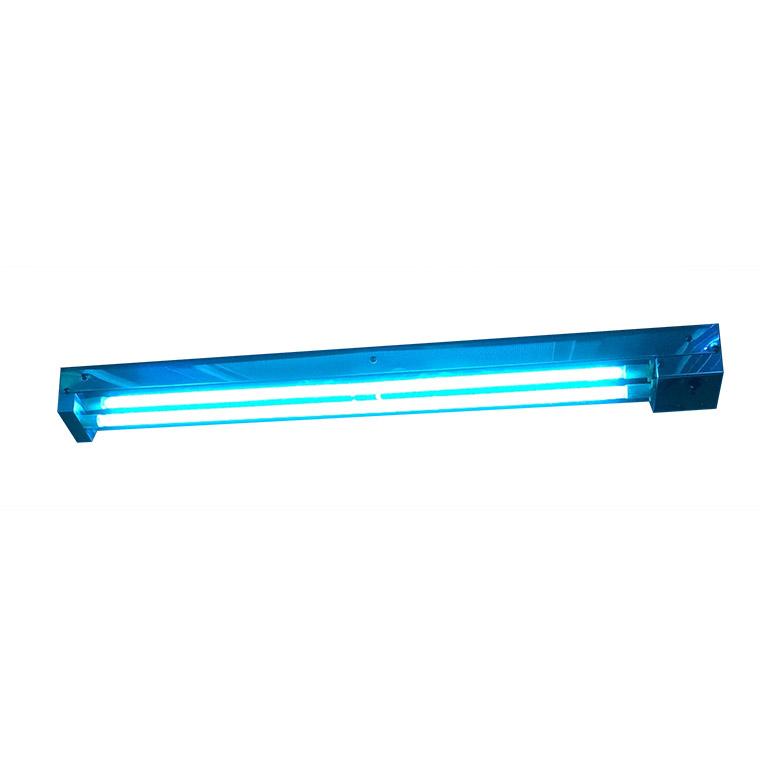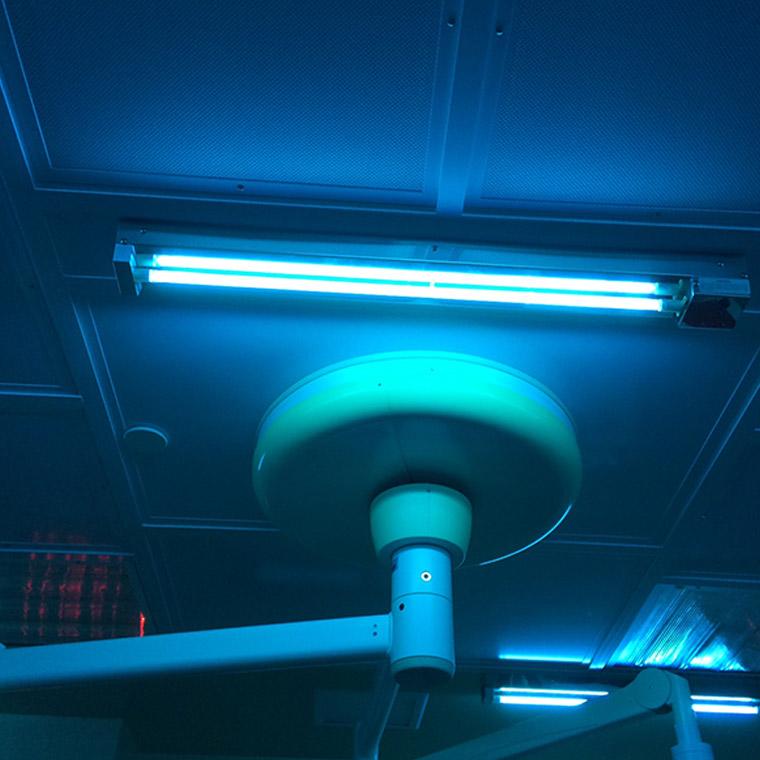 OR Basic Package
UVC disinfection for Operating Rooms that is custom- designed, permanently installed, and always available 
Disinfect between surgical procedures and anytime
Custom designed for each Operating Room 
Permanent fixtures are always available and positioned correctly for quick room turnover. No FTEs required 
Green – lamps produce no ozone, waste, additional chemicals, or other secondary contaminants; room is ready for use immediately
Made in the USA
---
Contact Us
Description
Use
Product specifications
Materials and Construction
Custom-designed permanent installation which includes a combination of:
Ceiling fixtures that blanket the room in UVC disinfection
"Green" lamps that produce no ozone, waste, additional chemicals, or other secondary contaminants
Operation
Easy on-demand disinfection anytime
Use in Operating Rooms and other rooms for disinfection that is always available.
Maximum UVC disinfection intensity
Use only in unoccupied rooms
Use anytime by starting the cycle
UL tested / listed: Fixture meet UL (Underwriters Laboratories) standards for safety.
UVC lamp life: Replace only ~ every 5 years.