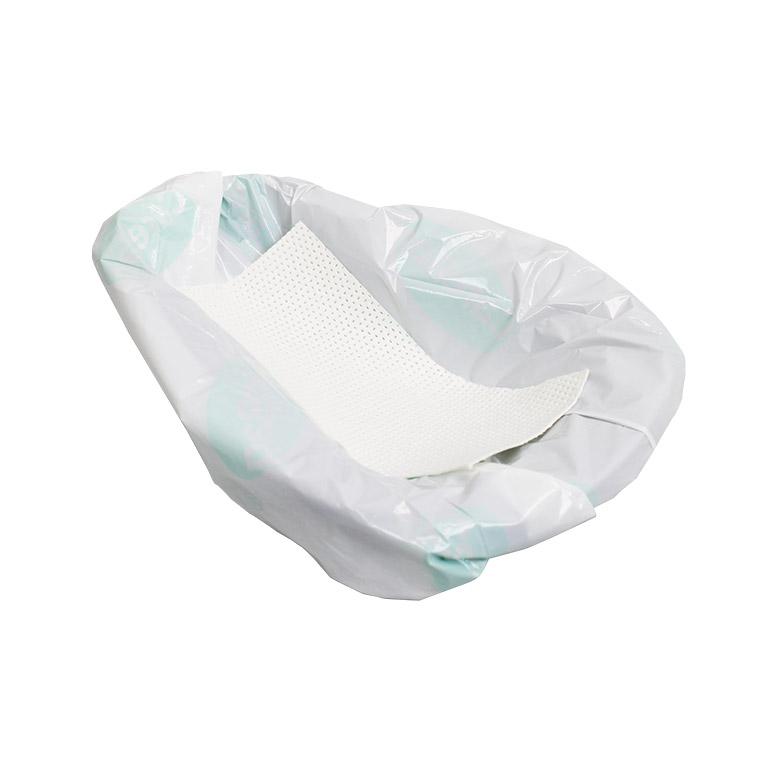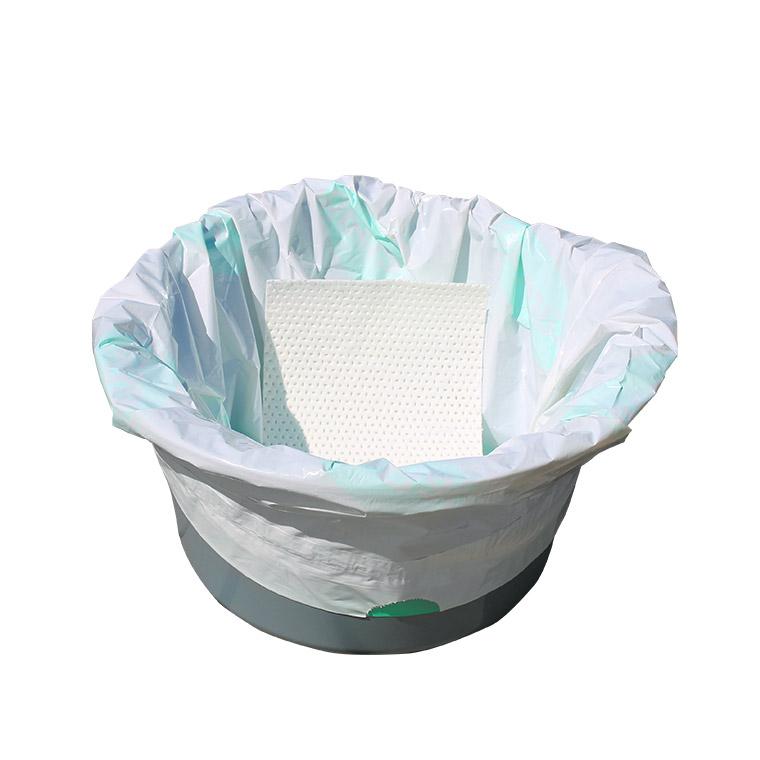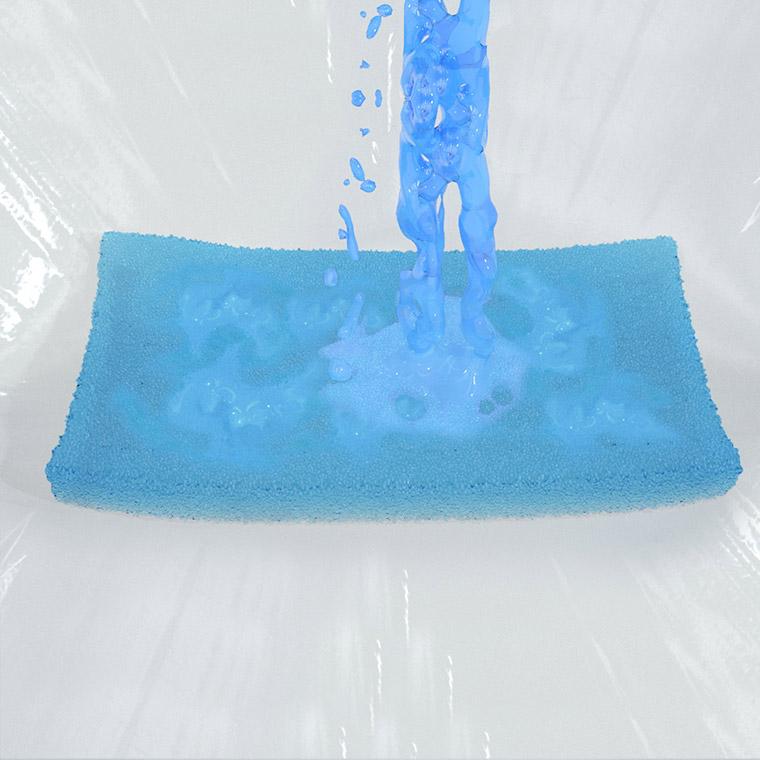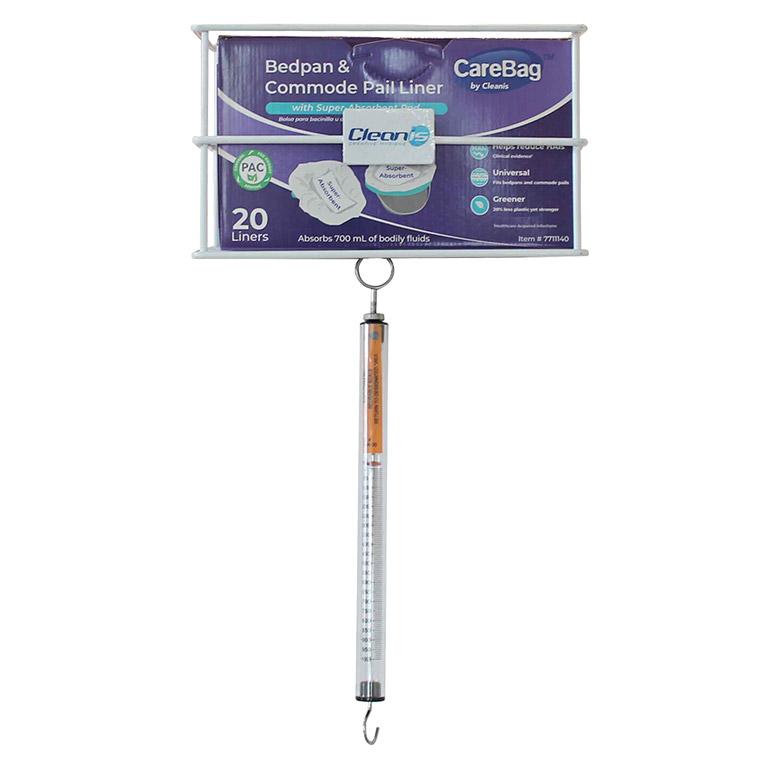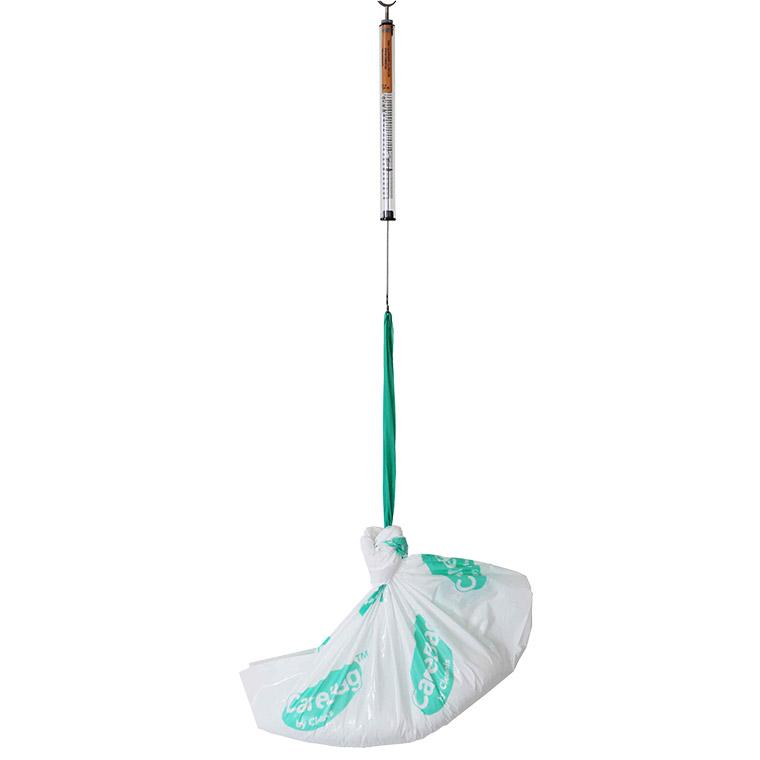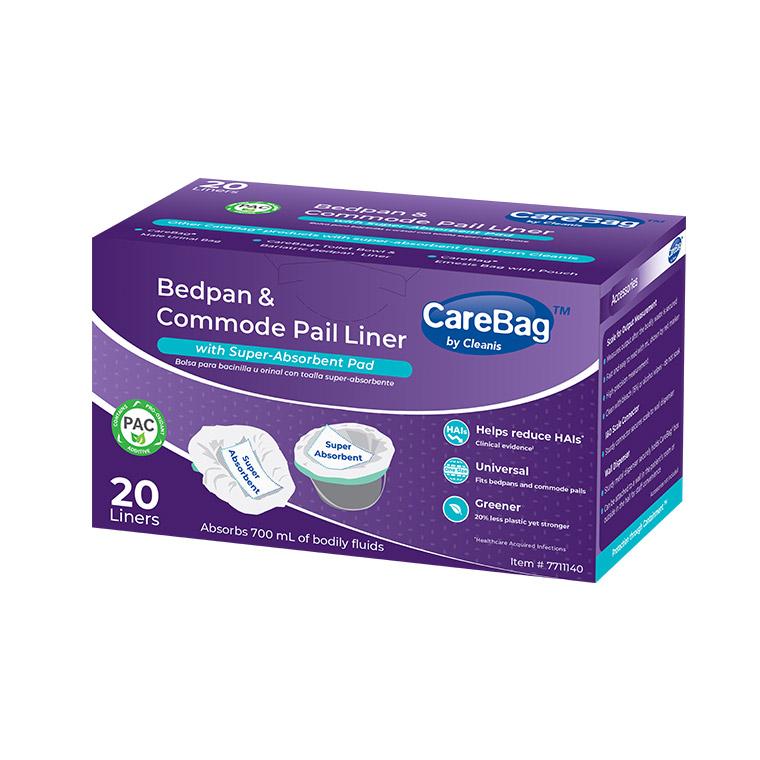 CareBag® Bedpan & Commode Pail Liner with Super-Absorbent Pad
Eliminates the need for cleaning dirty bedpans and commode pails
Item#: 7711140
18 boxes / case; 20 liners / box
Collects and confines waste at the source
Super-absorbent pad gels 700 mL of bodily fluids to avoid splashes and spills
Helps reduce HAIs by minimizing contact with bodily fluids
Easy I&O measurement with Cleanis scale
Clinical Studies on efficacy available
---
Contact Us
Description
Use
Product specifications
The single-use CareBag® Bedpan & Commode Pail Liner with Super-Absorbent Pad can be placed over standard bedpans and commode pails for the safe and convenient collection, transport, and disposal of bodily fluids. The pad quickly absorbs and gels 700 mL of bodily fluids to avoid splashes and spills. Easy-to-pull ties allow for secure closure which also helps minimize odors.
Fits all standard bedpans and commode pails. For bariatric bedpans, use item# 9538590 CareBag® Toilet Bowl & Bariatric Bedpan Liner with Super-Absorbent Pad.
Item#: 7711140
Packaging: 18 boxes / case; 20 liners / box
Disposal: Dispose of closed liner in regular trash unless infectious waste. Follow facility guidelines for infectious waste. Do not flush. Single use only.
Expiration: 5 years; see bottom of the box for date
Latex: No latex is used in the manufacture of this product
Regulatory information: FDA Class I Medical Device; 510(k) exempt
Staff
Satisfaction
Even though it's part of the job, healthcare professionals aren't immune to the unpleasantness of managing bodily fluids.
(studies available upon request).
64%
of nurses felt disgust when dealing with waste
68%
were negatively affected by odors
95%
would use CareBag® if it were available
84%
said it has improved working conditions
"Cleanis' CareBag® is brilliant….it is a simple design and meets so many of our needs. And best of all, it makes our nurses' job easier and reduces their risk of exposure. Cleanis products are 100% worth the investment and help us remain in compliance with hospital regulatory bodies."
''Cleanis is an innovative company that provides excellent customer service and training resources. The CareBag is a standard part of our bundle of intervention tools. It is simple and easy to use, and we see positive outcomes with it. Cleanis products are a win-win for our staff and patients.''