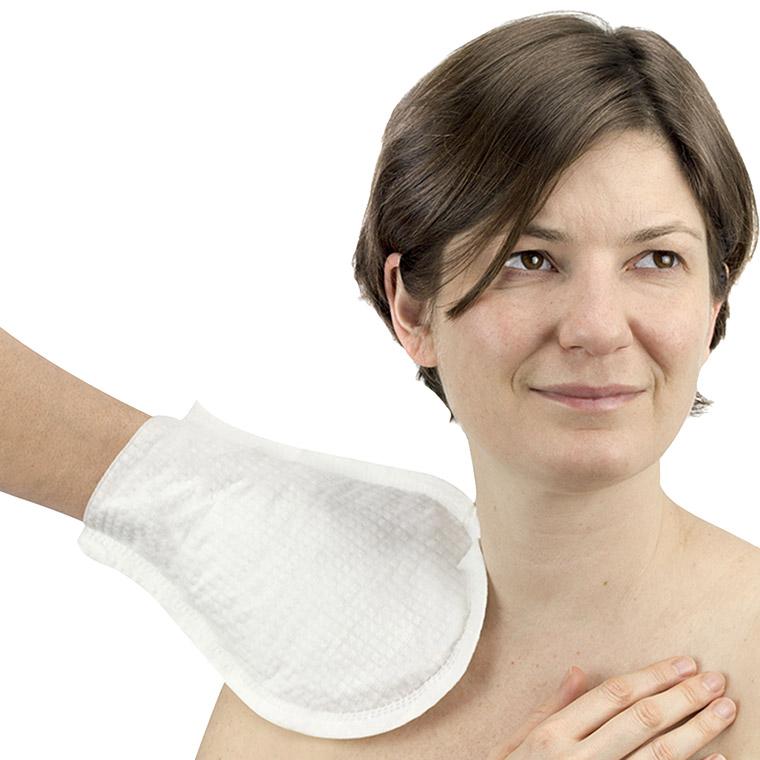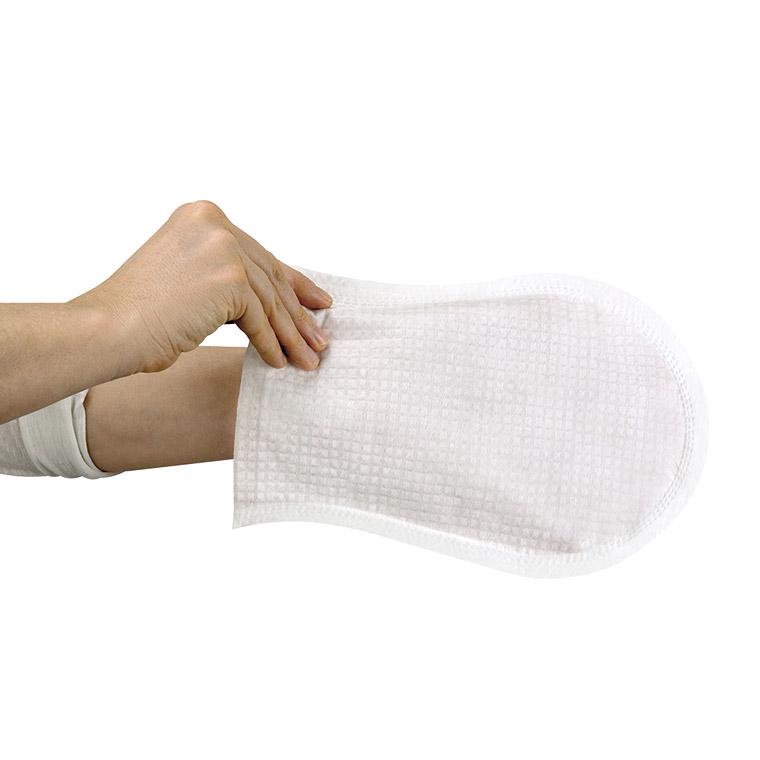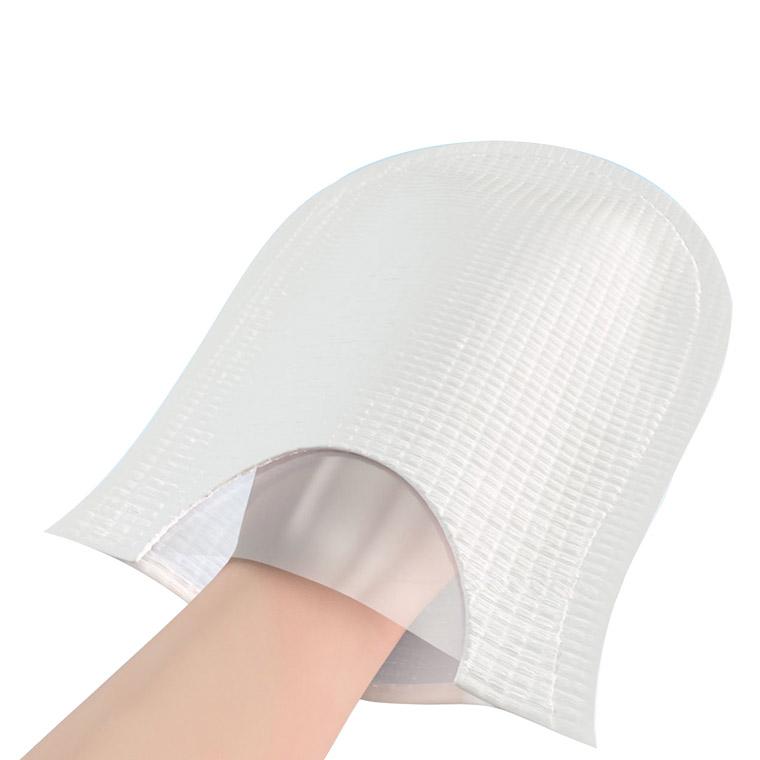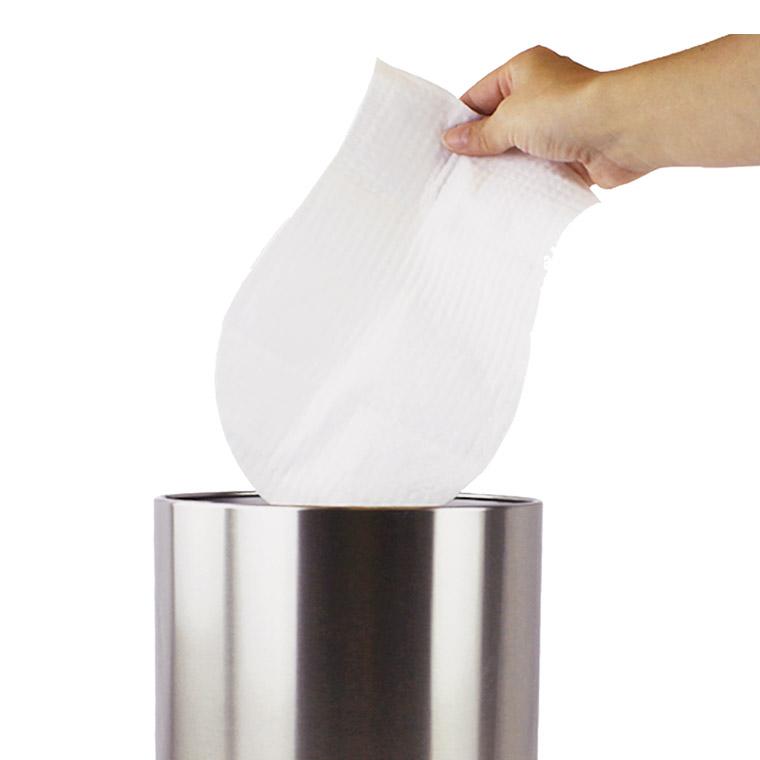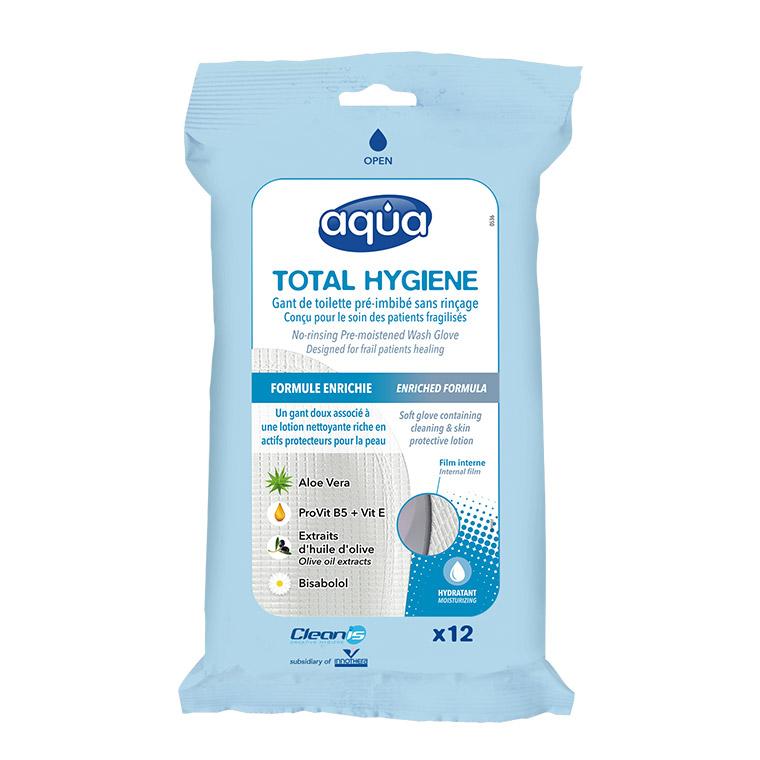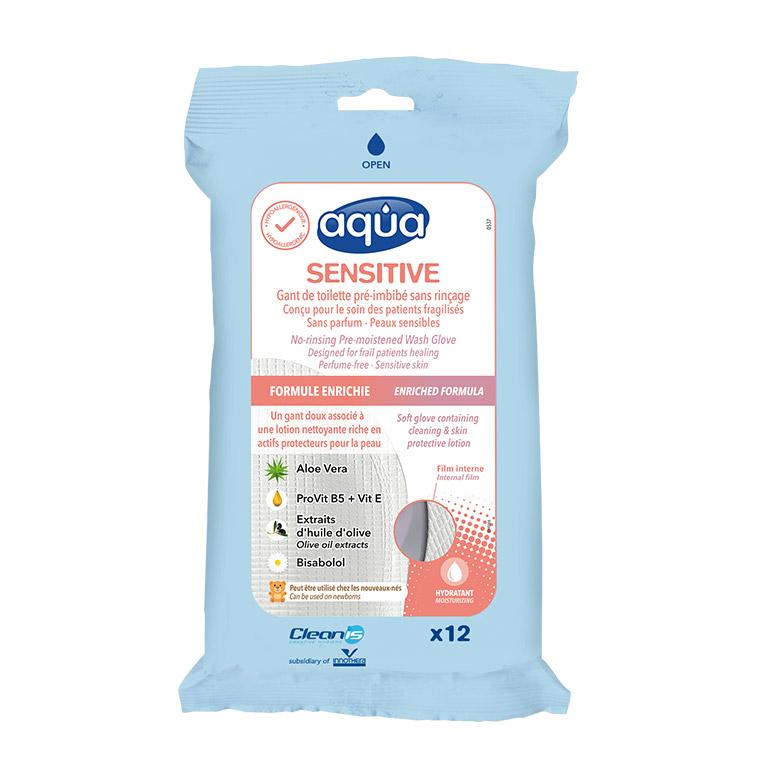 Aqua® Wash Gloves
Ready-to-use, waterless, fast, and pleasant pre-moistened wash gloves
Item#: 4628209
12 gloves / pouch
Shower without water: This pre-moistened glove requires no drying, water, soap, or rinsing and will help you stay clean and odor-free
Safe for your skin: Dermatologic tested, hypoallergenic, PH balanced, contains Aloe Vera, and other hydrating ingredients to moisturize your skin
No hassle, no trouble, easy clean up: Inside the glove is a protective liner to shield your hand from touching any fluid or body parts. The glove can be easily thrown in the trash after use!
Carry it anywhere: The resealable pouch will fit in your purse, suitcase, or backpack
For caregivers, campers, gym-goers, and more: For anyone who needs a portable shower!
Item#: 9929186
Exist without Fragrance: Our Sensitive Aqua® Wash Gloves also exists in a fragrance-free version for those with the most sensitive skin
---
Contact Us
Description
Use
Product specifications
FAQS
The Aqua® Wash Gloves are intended for complete waterless bathing of frail and/or bedridden patients. Pleasant to the touch, scented, thick texture, and moistened, it is suitable for all skin types.
The Aqua® range of products consists of disposable gloves soaked in lotion containing cleansing and protective active ingredients (aloe vera, olive oil extracts, bisabolol, Vitamin E, Provitamin B5) and lined with plastic film for waterless bathing. This product allows for faster and more efficient bathing to dedicate more time to patient care. In addition, Aqua® gloves prevent contamination of the patient by the environment by basins, cloth wash gloves, and towels. If the patient is infected, all these aids can become infected and contaminate the environment and other patients. Therefore, Aqua® products contribute to reducing contamination in the environment and of the patient.
The Aqua® Wash Gloves are frequently used in:
Palliative Care
Geriatrics
Rehabilitation
Maternity
| | |
| --- | --- |
| Product reference | 4628209 |
| Classification | Cosmetic |
| Packaging | Pouch of 12 gloves |
| Secondary packaging | Box of 12 pouches |
| Glove (dimensions) | 17 x 23.5 cm |
| Lotion | "Dermatologically-tested, paraben-free, hypo-allergenic lotion (3 tests):- Patch test (skin irritation) - HET-CAM test (eye irritation) - Hypo-allergenicity test" |
| Standards | Compliant with Regulation (EC) n°1223/2009 on cosmetic products |
| Expiry date | 3 years after the manufacture date |
Are there parabens in lotion-saturated Aqua® gloves?
No. All Aqua® gloves are soaked in a dermatologically tested lotion without parabens or alcohol.

Can the Aqua® glove be heated in the microwave?
Yes. The instructions to properly warm up the gloves are located on the rear side of the Aqua® pouch.