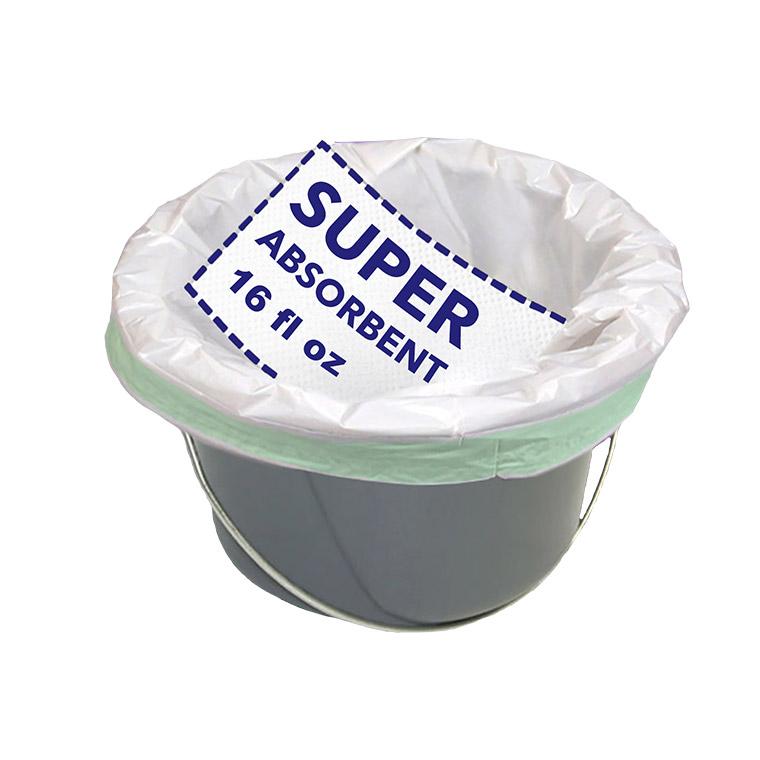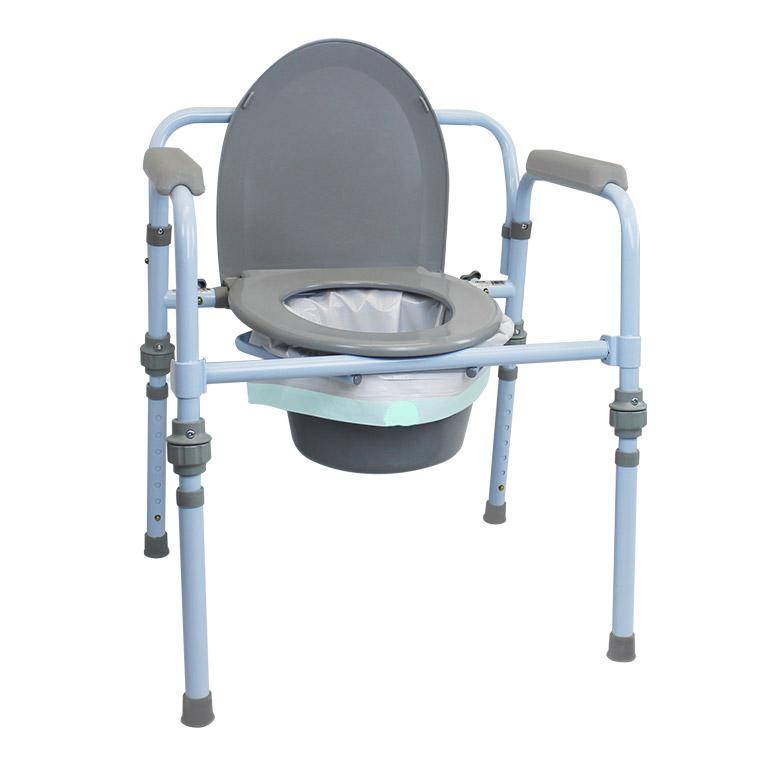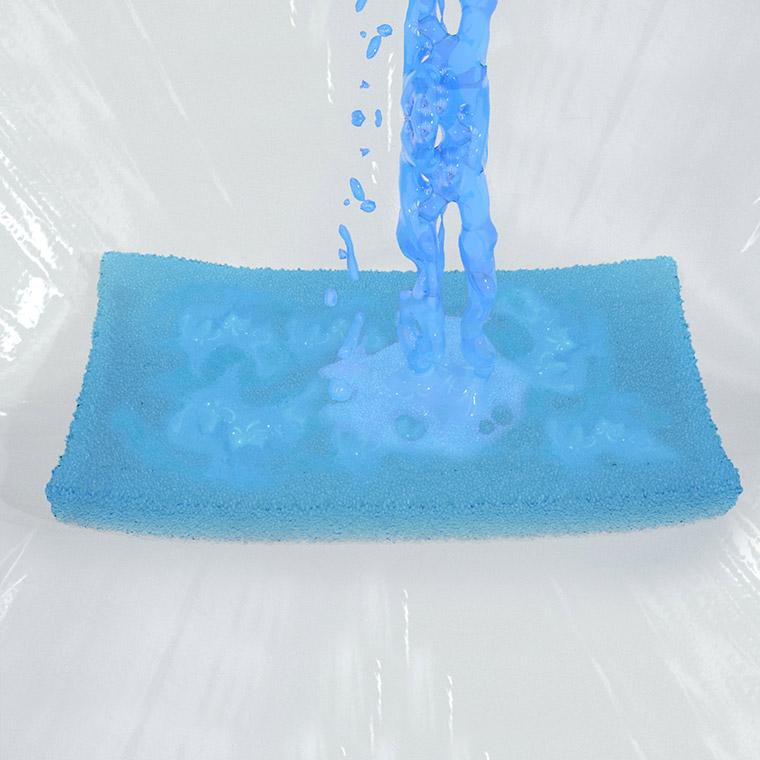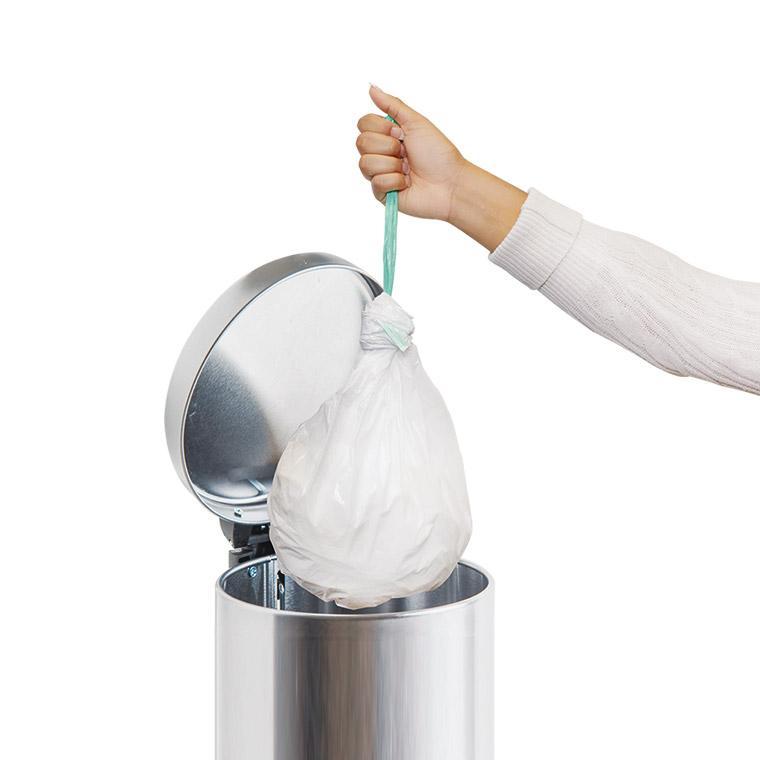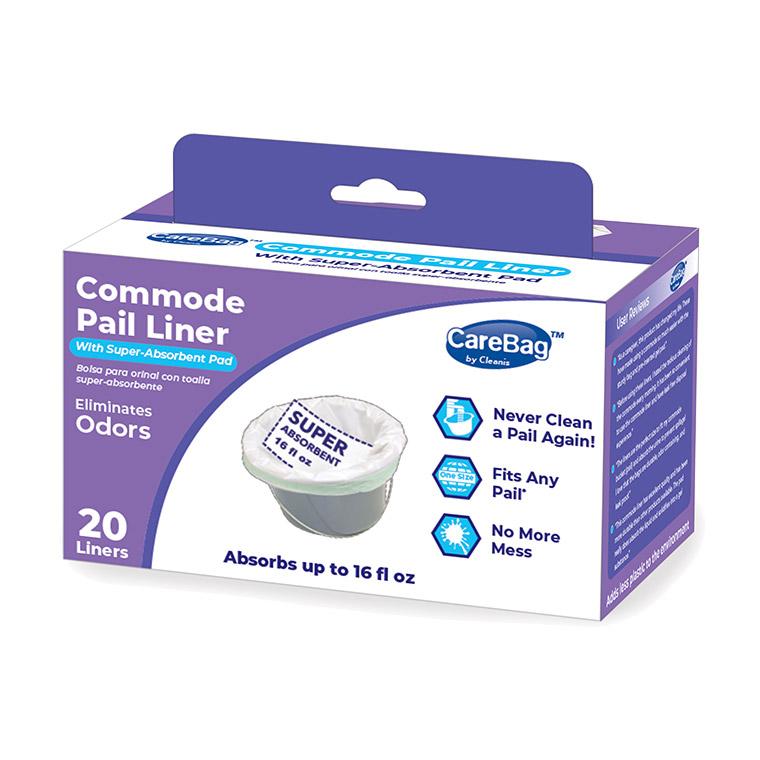 CareBag® Commode Pail Liner with Super-Absorbent Pad
Leak-resistant medical-grade liner equipped with a unique super absorbent pad that turns up to 16oz of body fluids into a gel in a matter of seconds
Item#: 7831738RET
20 liners / box
Never clean a commode pail again: After use, simply throw away your disposable liner like a trash bag!
No more spills or splashes: The super-absorbent pad absorbs up to 16oz of liquid within seconds
No more unpleasant odors: The pad and sealable liner prevent odor from spreading in the air
No more leaks: Our medical-grade liners exceed the toughest industry standards
Fits your commode: Thanks to its universal size, the CareBag® Commode Liner fits any standard commode
---
Contact Us
Description
Use
Product specifications
Cleaning collection containers manually expose caregivers to bodily fluids and is a source of contamination in the environment.
With CareBag® Commode Pail Liner, the bodily fluids are trapped and sealed in the liner.
Each liner contains the pad that turns 16 oz of bodily fluids into a gel. The jellified body waste will be trapped and eliminated upon sealing the liner. After use, discard it like a trash bag.
Can be used anywhere a commode pail is used.
Expiration Date: 5 years from the date of manufacture
No Latex: Is used in the manufacture of this product or packaging
Disposal: Dispose of closed liner in the regular trash. Do NOT flush
Testimonials
"My mom just came home from rehab and needs to use a commode until she is more steady on her feet. I got these commode liners and think they are great. Very sturdy plastic and comes with an absorbent pad that you place inside that absorbs the urine. When the time comes to changing, just lift the bag and tie and dispose of. No cleaning of the commode required. Simple and fast. A bit on the pricey side but worth the trouble of cleaning the commode when they are done. Highly recommend!"
"What a FANTASTIC solution to an AWFUL problem...cleaning the commode! With these, there IS NO CLEANING! You use the commode with these liners in place, and "everything" gets absorbed into a gel. Then, just remove used liner, tie it tight with the handles, toss it, and put in a new liner for the "next time". I am helping a friend who is recovering from surgery, and these are a breeze to use...no messes...no commodes to dump out and wash!! THANK YOU FOR MAKING THESE!!"