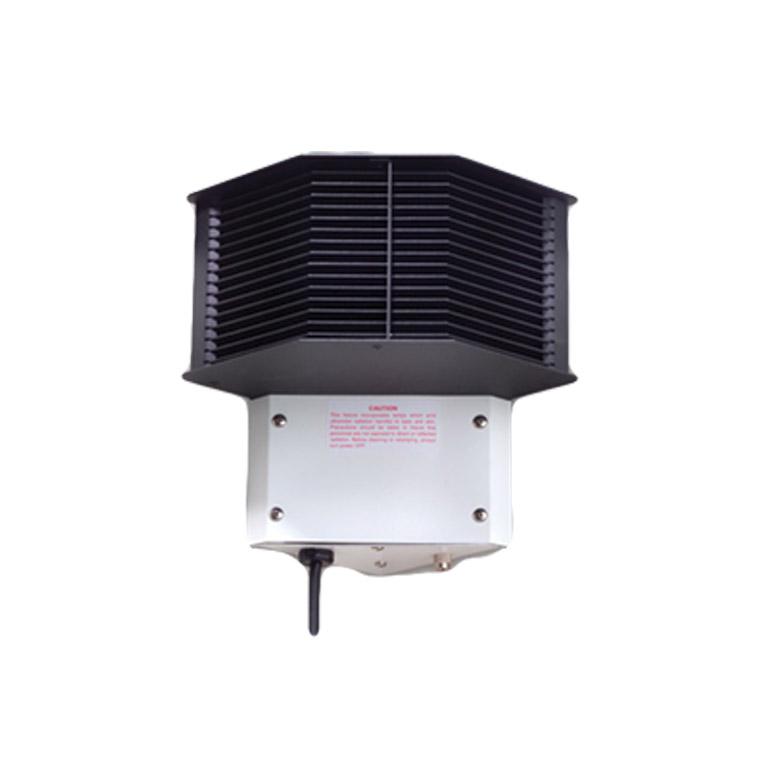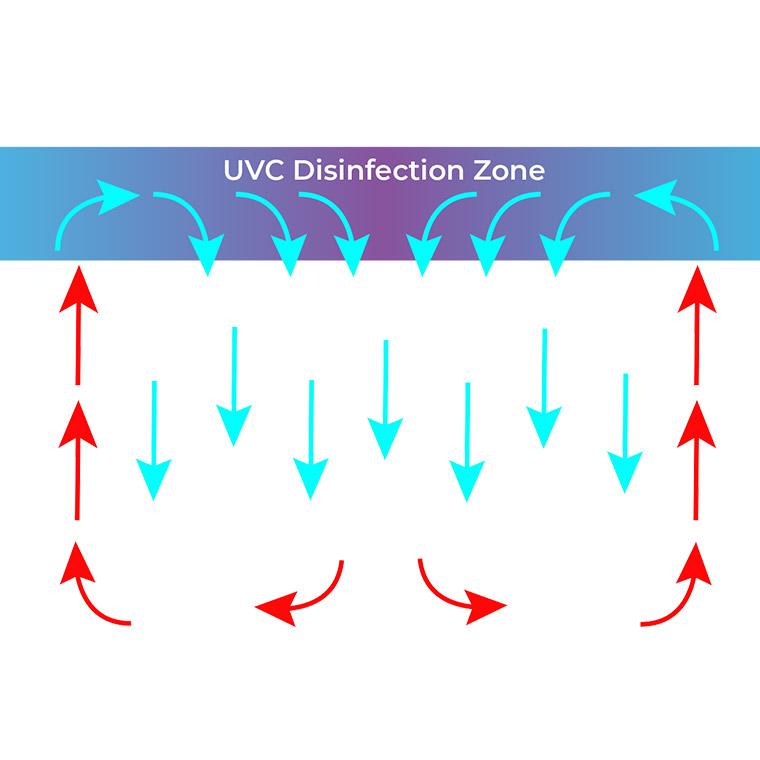 Corner Mount Fixtures
Corner Mount UVC fixture provides safe, continuous air disinfection, even in occupied rooms
tem#: CM15
Provides 75-100 sq ft of coverage
Sold Individually
Safely and continuously disinfects the air, even in occupied rooms*
Quietly improves Indoor Air Quality (IAQ) by reducing bio-aerosols and airborne bacteria, viruses, and fung
Operates 24/7 with little to no maintenance
Produces no ozone or other secondary contaminants
Long-lasting lamps provide an output over 6,000 hours (~ 1 year)
Can be combined with other Upper-Air Fixtures for greater coverage
Available in 120V and 220V
Made in the USA
*See instructions for use
Replacement lamps sold separately:
Item#: GML500 / 120V
Item#: GML510 / 220V
---
Contact Us
Description
Use
Product specifications
Upper-Air Fixtures, designed to mount in a corner, provide continuous air disinfection. High output "green" lamps provide maximum germicidal efficiency and long life. Metal casing with sturdy plastic louvers. On / off pull chain. 8' power cord plugs into any outlet. Available in 120V and 220V.
Place fixture on wall at a height 7.5' or above. Position the louvers facing upward. Plug in. To access lamp for replacement, remove a single fastener on the top of the fixture and slide off the louver.
Item#: CM15

Dimensions: 9.2"H x 10.8"W x 9.1"D 

120V Replacement Lamp: GML500

220V Replacement Lamp: GML510

The fixtures are UL tested / listed  - i.e. they meet UL (Underwriters Laboratories) standards for safety.

Upper-Air UVC (Ultraviolet C) fixtures are recognized and recommended by the CDC (Centers for Control and Prevention), WHO (World Health Organization), and ASHRAE (The American Society of Heating, Refrigerating and Air-Conditioning Engineers) as effective solutions for the mitigation of airborne pathogen transmission.

No latex is used in the manufacture of any of these products.